Diplomat of the Year - Matthew Page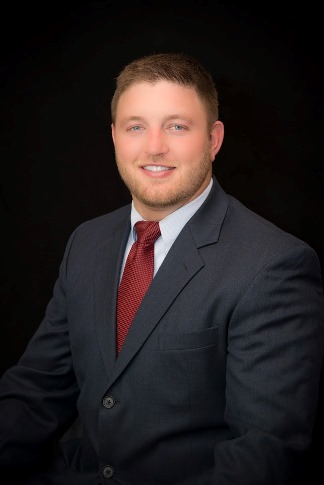 I'm honored to receive this award.  I enjoy working with the chamber to serve our community and it's businesses.  Through the chamber I have been able to meet several people in the community which has helped grow my business as an insurance agent.  Even in 2020 with everything that has happened from being limited in how we network in person to learning what "Zoom" is and how to use it.  The chamber has been a resourceful tool to help grow my business.
Most of my time spent with the chamber this past year has been working with the membership committee.  The membership committee's role is to help recruit new members to join the chamber, reach out to the members that join, and stay in contact with our current members on how to better their experience with the chamber.  Serving as the chair of the membership committee for the past two years has been a great experience and has led to several new connections and friends.
As an insurance agent with Kentucky Farm Bureau in Shelby County I've always been involved with the community.  In this position I have been able to help provide coverage to our members to protect their home, auto, farm and their businesses.  One of my favorite things about my career is the relationships that I make and how I get to help people through their different stages in life.  Whether it is buying their first house, a new car, or having a child, insurance is something that is always needed and I take pride in knowing I provide the best coverage for them.
I have enjoyed the time spent working with the chamber and all of it's members.  I love this community and look forward to continue to serve it.
Member of the Year - Haley Jordan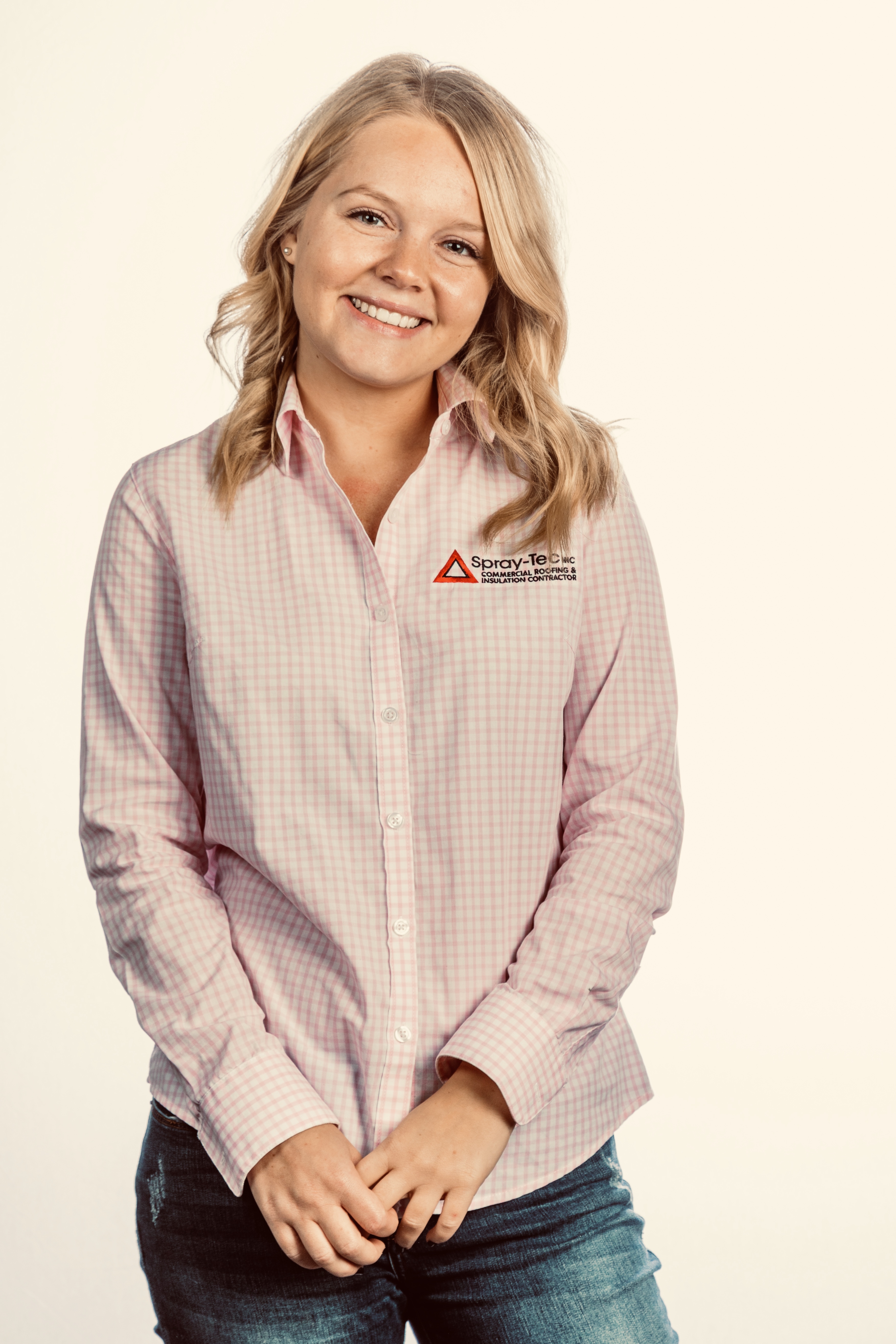 Title: Haley Jordan of Spray-Tec, Inc. Wins 2020 Chamber "Member of the Year" Award
Although the format of this year's annual Awards Luncheon looked a little different than previous years, the sentiment surrounding the event remained the same: to recognize Chamber members who have invested their time and talents in growing the Chamber.
In January, a committee was formed solely to plan and execute a year-long Membership Campaign, which was challenging given the events of 2020. The team, comprised of talented men and women passionate about marketing and membership, met for nine months to brainstorm and plan. The Chamber website was updated (please check it out!), membership and marketing materials were rebranded, and a beautiful new booklet highlighting the value-add of a Chamber Membership was printed and distributed. The committee's hard work culminated with the launch of the Campaign in early October.
With much work left to do next year in 2021, we take a brief pause to recognize this Committee's Chair, Haley Jordan, as our Chamber Member of the Year.
Haley is the Business Development Assistant at Spray-Tec, Inc., her family-owned commercial roofing and insulation company, located in Shelbyville for over 30 years now. She has served on the Chamber Board for two years, working in marketing most of that time.
A Note from Haley upon receiving this award:
I know everyone who receives recognition of this kind says this, but I am so humbled by this honor!
Growing up in Shelbyville, I dreamed about getting involved in the business community, learning from its leaders and growing from their wisdom. I was the girl who would research for hours, print off webpages, and clip newspaper articles about where I could spend time with future mentors! Leadership Shelby, the Chamber of Commerce and Shelby Tourism—among many others—were always on my radar.
It is an honor to now serve on the Chamber Board of Directors with those same people! I am continuously impressed by the knowledge and passion around the table and it is an honor to experience an actual dream come true!
I want to thank the leaders of this community who have welcomed me with open arms and—whether they even know it—have invested in and taught me so much in such a short amount of time. To say I am excited about what the future holds for the Chamber (and Shelby County!) is an understatement! The opportunities here are endless!
If I have learned anything from my brief time with the Chamber, it is that community is key. Of course, this serves true for any area of life: we need each other to grow. Differing perspectives and life experiences are necessary for the success of any community.
That is exactly why the Membership Campaign slogan, "Your Membership Matters," is not just a catchy tagline. Having a diverse range of businesses represented and actively participating in our Chamber community is the only way we are going to accomplish our goals.
I would like to encourage anyone who has considered getting involved at any level—whether merely attending an event, joining a committee, or even being President of the Board someday—is to please take the leap and join us! We want to help you grow your business AND this community.
Our company, Spray-Tec, has been a part of the Shelby County Community for 30 years now and we are so blessed to continue our growth here! I am constantly reminded: there is no better place to live and work than in Shelby County, Kentucky! Thank you for allowing me to be a small part of it!
About Spray-Tec:
Spray-Tec is a commercial roofing and insulation contractor specializing in quality spray applications for commercial, industrial and institutional buildings. Our roofing division repairs and restores flat and metal roofs throughout KY, IN and OH. We also offer annual maintenance programs to extend the life of your roof.
What sets Spray-Tec apart from its competition is the company's mission to provide an honest assessment of the building's needs and offer the "best value" solution to the owner or facility manager, standing behind our workmanship long after the "sale."  Our goal is to provide quality service for a fair price and to build long-term partnerships with our customers.
To learn more or schedule a FREE estimate, please contact us! www.spray-tec.com | (502) 633-5499