Diplomat of the Year - Ashley Cassity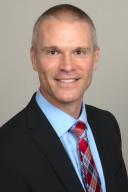 When was your business established? Edward Jones Investments is a financial services firm that was founded in 1922. I started with Edward Jones in October of 2010. I have been at my current location for 7yrs.
How many employees do you have? My office consists of myself and my Branch Office Administrator, Melanie McDonald. Edward Jones Investments has over 18,000 Financial Advisors in the United States and Canada. There are over 45,000 employees firm wide.
What is your primary product or service? We help people reach their financial goals. Whether it's saving for retirement, saving for education, navigating retirement, planning your estate, or helping a small business with their retirement plans, we can help you achieve that goal.
What are your business's core values, goals and/or overall mission? 
At Edward Jones, the client is the main focus, and we will always put our clients' best interests first. We want to understand what's important to our client. We will use our established process that allows us to build personalized strategies to help them achieve their goals.  We will partner together for the rest of their lives to keep them on track to help them achieve their financial goals. It is paramount that our clients feel understood, informed, in control, and secure.
What makes your business/service unique? 
In the age of rapidly changing technology, we maintain a face to face relationship with our clients. We are not a call center or an online broker. We develop life long relationships with our clients, because we feel that we can serve our clients and our community better by doing so.
What accomplishments are you most proud of? 
It has been an honor to serve as a past President of the Kiwanis Club of Shelbyville, and I am the winner of the 2017, 2018 and now 2019 Chamber Diplomat of the Year award. I was also the Chamber Member of the Year in 2016.
What do you love most about your industry? 
One thing I love about the industry is that I get to truly help people. Everyone has some type of financial goal. It's rewarding to work with a client, lay out a plan, and see that plan come to fruition.
This business is not "cookie cutter". The media will make you think that it is. We take the time to get to know our clients on a personal level, and we feel that helps us build a better plan for that financial goal.
When you're not working, how do you enjoy spending your time in Shelby County? 
I volunteer with the Kiwanis Club, Chamber of Commerce, and my church here in Shelbyville. I also have two sons that play a lot of sports. When I am not working or volunteering, I am usually at some time of athletic event with my children.
You can connect with Ashley on LinkedIn here:
Member of the Year - Darlene Snow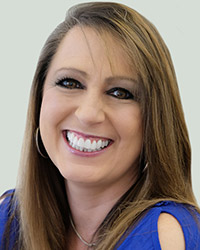 Choosing one winner who stands out is a difficult task each year. This year's winner has been active with the Chamber through participation or attendance at practically every event and by serving on the Programs and Marketing Committees, Board and Executive Board. In addition to supporting the Chamber, they are contributing significantly to the quality of life in the county by their mission "To develop, maintain, and enhance a spirit of pride and belonging for all citizens of Shelby County."  The 2019 Chamber Member of the Year is Darlene Snow.