Diplomat of the Year - Lacey Stivers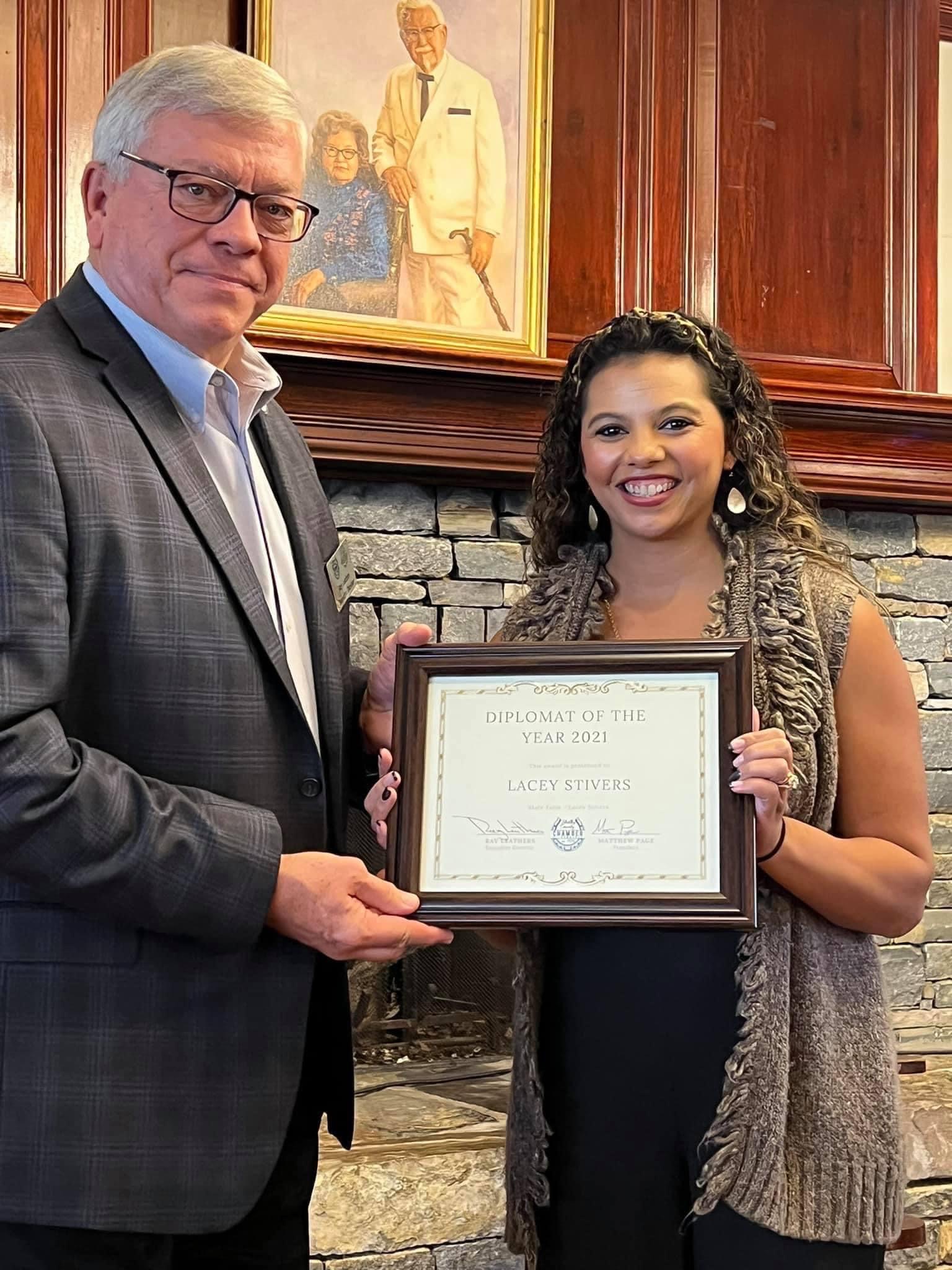 There are so many wonderful things I could say about the local Shelby County Chamber! I have worked locally at State Farm in Shelby County for a little over ten years and I always knew the Chamber was beneficial but I never fully understood the full capacity of the perks until I took over my own office in June of 2020. I knew joining the Chamber as a business owner was a must but I had no idea it was going to be such a positive experience. I grew up in Shelby County and I'm now raising my two sons here with my husband so it is nice to be a part of an organization that loves this town as much as I do. It is evident the Chamber genuinely cares about their membership and it's nice to know they want to see all these amazing businesses be successful.
I have truly enjoyed all the networking opportunities and relationship building that has been made possible by the Chamber. Choosing to serve on the Chamber Membership Committee was such a great decision that has led me to learn more about what the Chamber actually does and how much we benefit our local community. My office, Lacey Stivers State Farm, has gotten recognition through the Chamber and it's been awesome to take advantage of some of the free marketing features like the free radio spotlight. It didn't take me long recognize how big of a difference it made for me to not only be a part of the Chamber but to also be actively involved. I love attending the morning mixers, ribbon cuttings and other events and it has been so exciting to meet so many new faces and be introduced to other local business owners in the community. I am so thankful I made the decision to join and be an active member of the Chamber and I look forward to many more years of making friends and building relationships with Shelby County's finest!
Member of the Year - Jason Edwards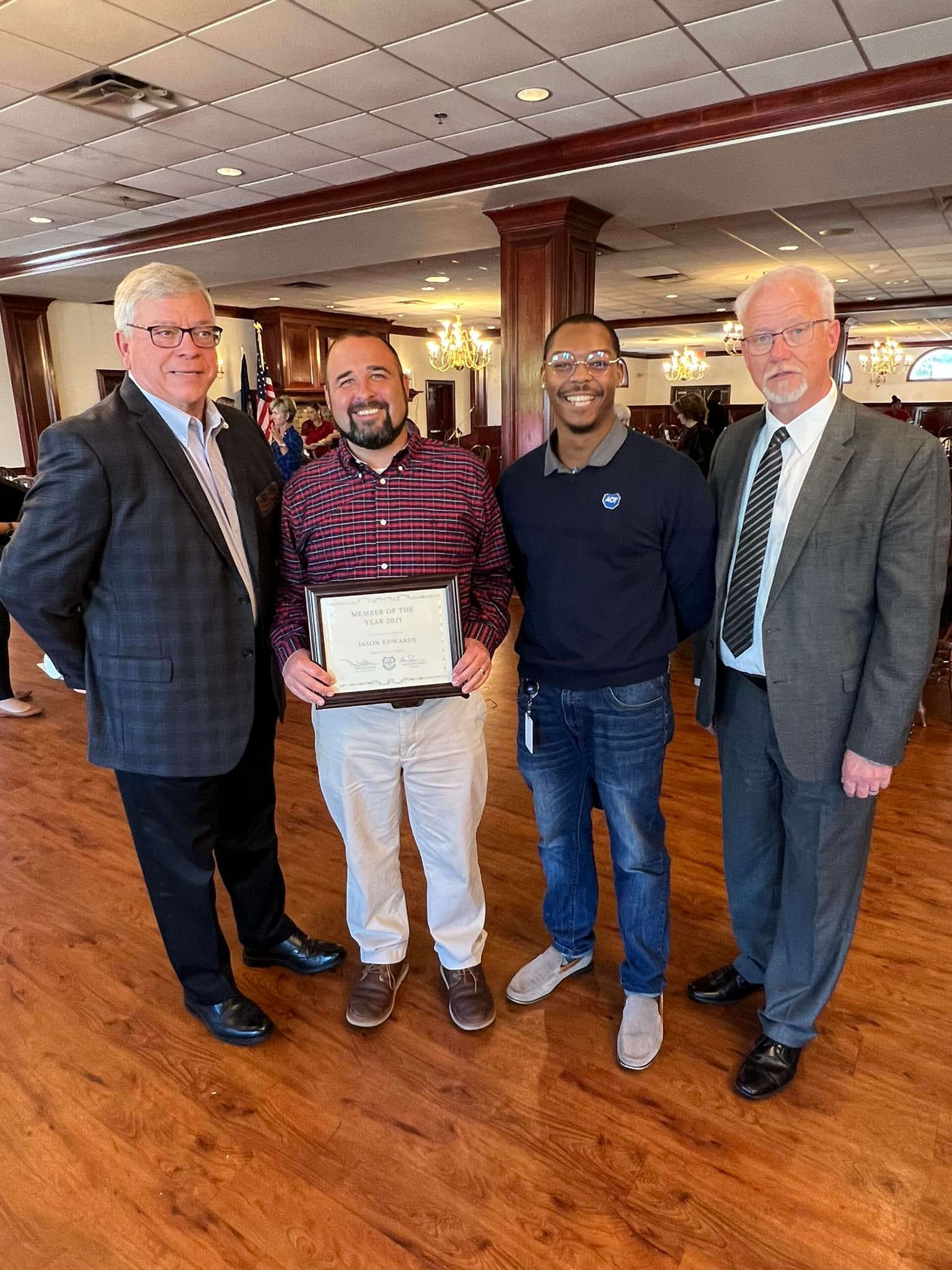 Edwards Moving & Rigging has been a member of the Shelby County Chamber of Commerce since 2009. The Chamber has been a great way for the company to connect with the community and to work with other businesses to grow the local economy.  The Chamber has also been a good tool for recruitment and business development.  I have enjoyed serving on the Board of Directors of the Shelby County Chamber of Commerce. Working closely with the other members, I have formed both professional connections and personal friendships. It was honor to receive the award for Chamber Member of the Year. Both personally and as a company, I look forward to the future with the Chamber, looking for ways to help our community continue to grow.
Diplomat of the Year - Dale Wesley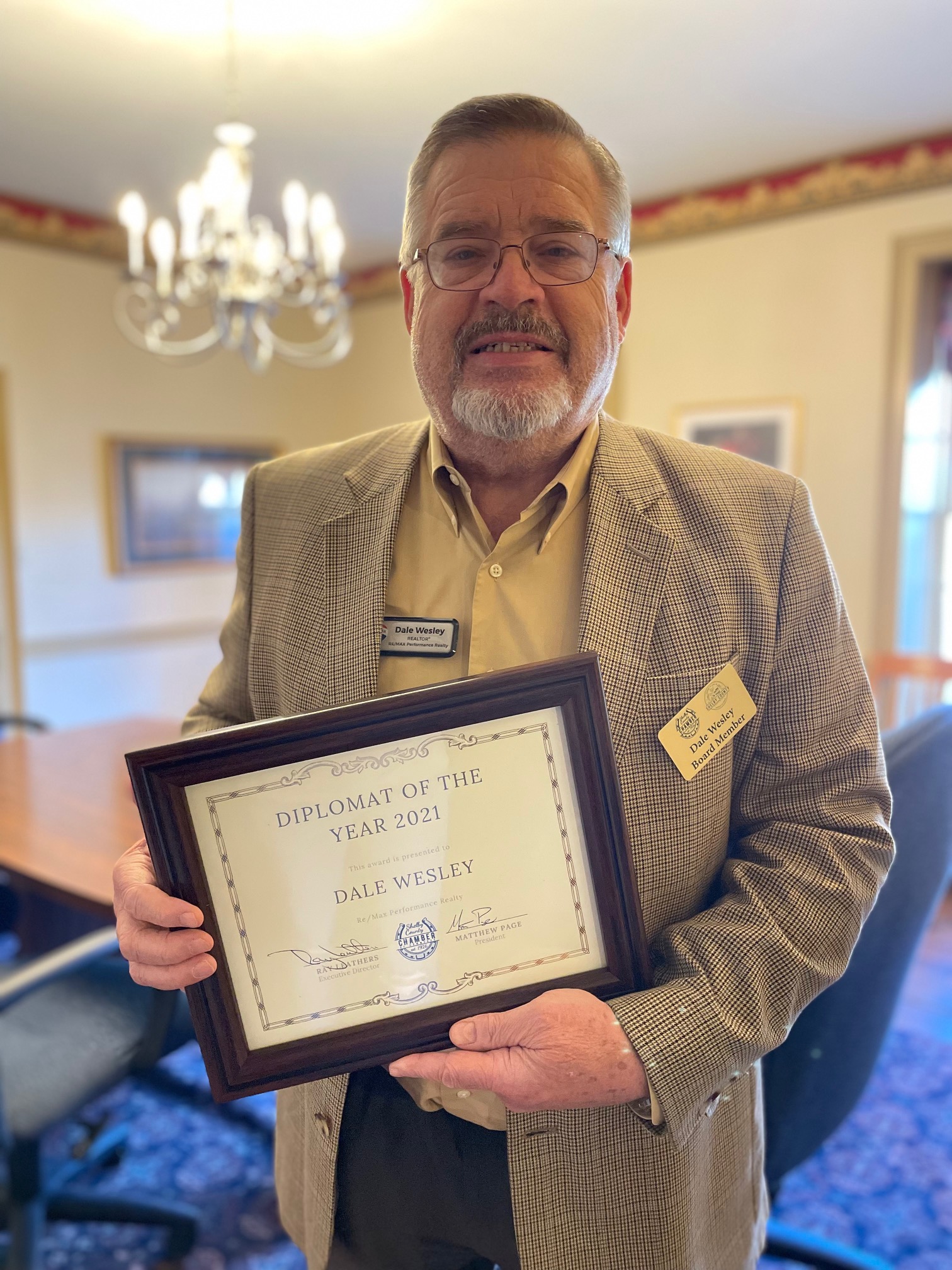 WHAT THE SHELBY COUNTY CHAMBER OF COMMERCE MEANS TO ME - DALE WESLEY, REMAX PERFORMANCE REALTY. I've been a member of this community for many years. Shelby county is a great community in which to live and work. I joined the Chamber 4 years ago after purchasing RE/MAX PERFORMANCE REALTY. I've been serving on the Board of Directors with the Chamber for two plus years. Being a member of the Chamber has certainly helped me get plugged into the community in many ways. The many networking opportunities along with the new acquaintances have helped me connect with more people. People ask me, Why are you a member of the Shelby County Chamber of Commerce? I tell them, It is to connect with people! Plain and Simple -Tons of Opportunities!
Member of the Year - Ashley Coulter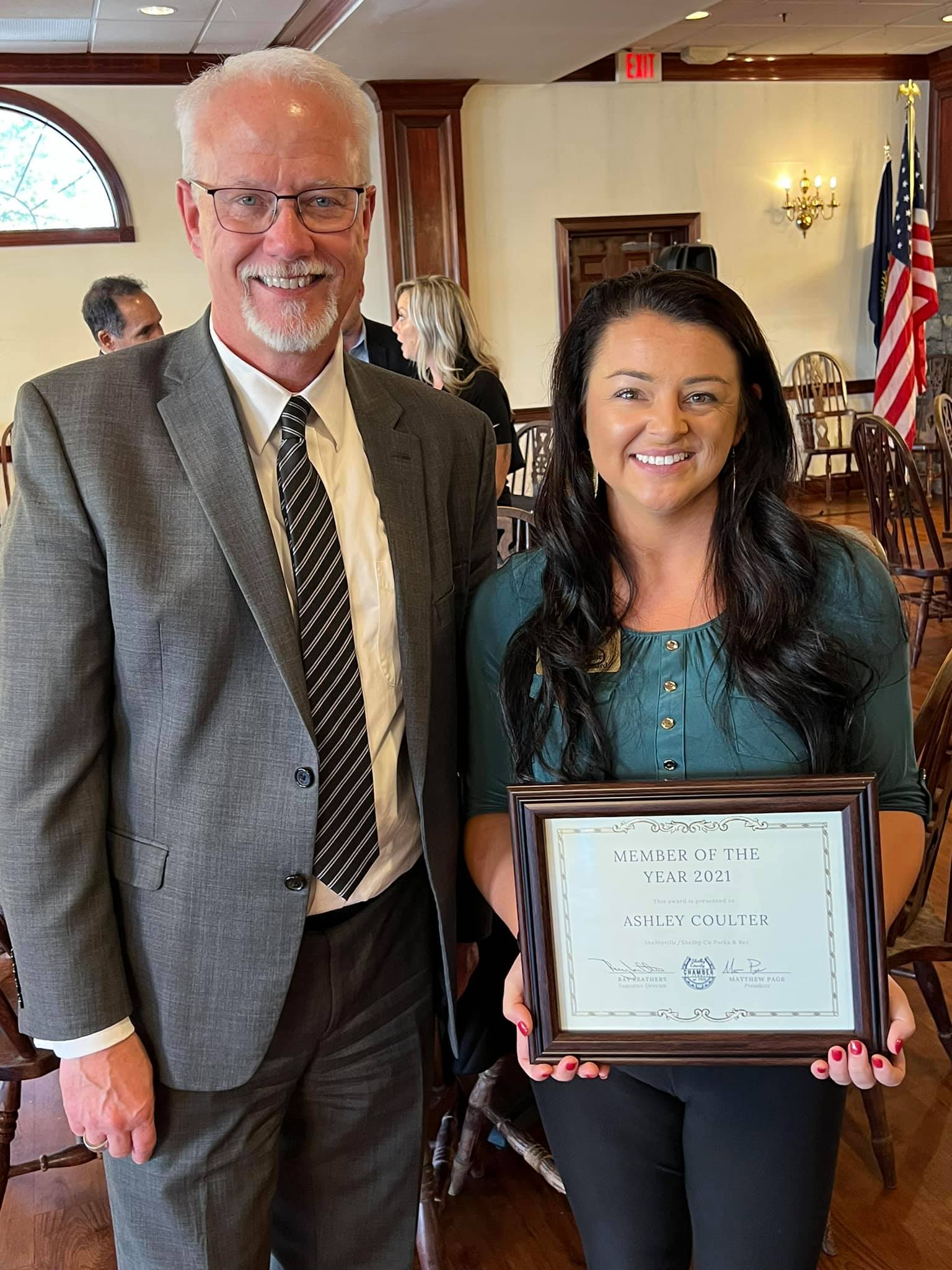 I became active in the Chamber about four years ago due to a position change where I am currently employed with Shelbyville/Shelby County Parks & Recreation. My role, at that time, assumed a lot of marketing and public relation responsibility, some of which I had already been doing, but was now expected to.  During my first year, I was asked to help with some marketing ideas for the Chamber Marketing Committee and at that time was regularly attending events. The second year, I was sworn onto the board and just this year, completed my first three-year term.  During this time, I attended many events and help rebrand and refocus the strategies of the Chamber to the Connect.Build.Grow mentality.  I have met so many individuals and built stronger relationships with many that I already knew from serving on the Chamber Board.  From a professional standpoint, our Membership with the Chamber has helped create an awareness and need for Parks and Recreation within our community.  I have been able to keep the board and members up to date with park happenings and information.  This has connected us to the community in a way that we never have been before.  At Shelbyville/Shelby County Parks & Recreation, we have been able to build partnerships with other Chamber members through event and program sponsorships.  We are ultimately working to grow a stronger community not only through what we offer at the park but how we participate in our community as well.  Our Chamber Membership gives us an additional sense of belonging to our community.  I am excited to serve another term upcoming and represent as Secretary for this upcoming year.