The Shelby County Chamber of Commerce partnered with Shelby County Industrial Foundation and Shelby County Associated Industries to fund a scholarship program for graduating seniors in the community as well as adult learners. With the desire to come back to Shelby County to make an impact on our community, we have selected community members to help award scholarships locally.
IF YOU WOULD LIKE TO DONATE TO THE COMMERCE ENHANCEMENT SCHOLARSHIP FUND TO HELP PROVIDE FINANCIAL ASSISTANCE TO SHELBY COUNTY STUDENTS DESIRING TO RETURN TO SHELBY COUNTY AFTER GRADUATION, PLEASE CONTACT BETH FOR DETAILS!
Shelby County Chamber of Commerce

Congratulations to the Class of 2021 Recipients!
Davis Skinner
Collins High School
Eastern Kentucky University
Emergency Medical Service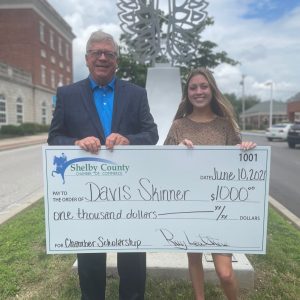 Emma Browning
Collins High School
University of Kentucky
Chemical Engineer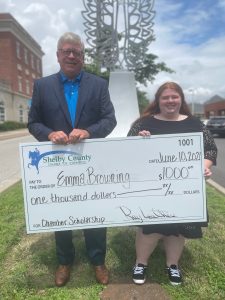 Sophie Greene
Collins High School
University of Kentucky
Nursing BSN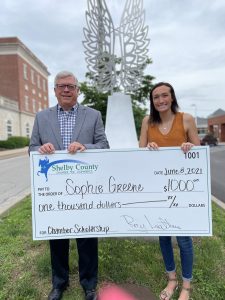 Taylor Clausen
Shelby County High School
Murray State University
Animal Technology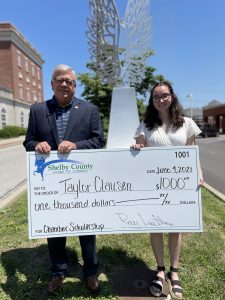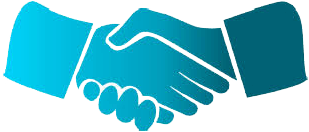 2021 Adult Learner Recipients
Nathalie Fernandez Portillo
Respiratory Therapy