The Shelby County Chamber of Commerce partnered with Shelby County Industrial Foundation and Shelby County Associated Industries to fund a scholarship program for graduating seniors in the community as well as adult learners. With the desire to come back to Shelby County to make an impact on our community, we have selected community members to help award scholarships locally.
ATTENTION PARENTS OF SENIORS
Shelby County Chamber of Commerce is also beginning to accept applications for our Senior Scholarship Program that will be awarded at the end of this school year! Please read directions and complete application before MAY 7th 2021.
CLICK HERE
to download Senior Scholarship Application provided by our Commerce Enhancement
IF YOU WOULD LIKE TO DONATE TO THE COMMERCE ENHANCEMENT SCHOLARSHIP FUND TO HELP PROVIDE FINANCIAL ASSISTANCE TO SHELBY COUNTY STUDENTS DESIRING TO RETURN TO SHELBY COUNTY AFTER GRADUATION, PLEASE CONTACT BETH FOR DETAILS!
Shelby County Chamber of Commerce

Congratulations to the Class of 2020 Recipients!
Mary Grace Vest 
Graduated with a 3.87 GPA
Will be attending University of Kentucky majoring in
Chemical Engineering with plans to return to Shelby County
and work as a Master Distiller
Clint Southworth
Graduated with a 3.92 GPA
Will be attending University of Tennessee at Martin majoring in
Industrial Engineering with Business Management minor
Sarah Grace Garner
Graduated with a 4.07 GPA
Will be attending Western Kentucky University
majoring in Dental Hygiene
Jack Swindler
Graduated with a 4.0 GPA
Will be attending Murray State University majoring in
Biology / Pre-Dental
Grace Melton
Graduated with a 4.08 GPA
Will be attending Sullivan University majoring in
Nursing aspiring to return to Shelby County Area
Technology Center as a pre-nursing instructor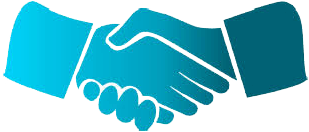 2021 Adult Learner Recipients
Nathalie Fernandez Portillo
Respiratory Therapy